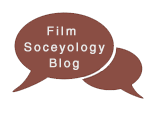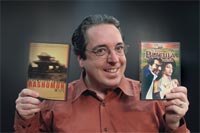 Film Soceyology
Fridays at 5 pm on 90.1 FM HD2

Hosted by WFYI's film guru Matthew Socey, Film Soceyology features criticism and commentary on recently released movies, as well as DVD releases and general film chatter. Expect guests ranging from Deborah Asante to Ed Johnson-Ott, actors and musicians, film critics and reviewers from Indianapolis and beyond.

2012 Heartland Film Festival/Canterbury Chats
All Me

Matthew chats with Ariel Nasr, producer of Buzkashi Boys.
DVA

Matthew chats with Mickey Nedimovic about the film Dva.
Future Weather

Matthew chats with Jenny Deller about the film Future Weather.
High Ground

Matthew chats with High Ground producer Dan Hahn.
Inocente

Matthew chats with Susan McClory and Albie Heck about the film Inocente.
Kipp Normand

Matthew chats with Jonathon Frey, director/producer of Kipp Normand.
Tom Sadly

Matthew chats with Rodrigo Pagianotto about the film Tom Sadly.
Valley of Saints

Matthew chats with Musa Syeed about the film Valley of Saints.
Film Soceyology - May 10, 2013
Film Soceyology - May 3, 2013
Film Soceyology - April 26, 2013
Film Soceyology - April 19, 2013
Film Soceyology - April 12, 2013
Film Soceyology - April 5, 2013